ckanext-scheming 3.0 and Dataset Form Pages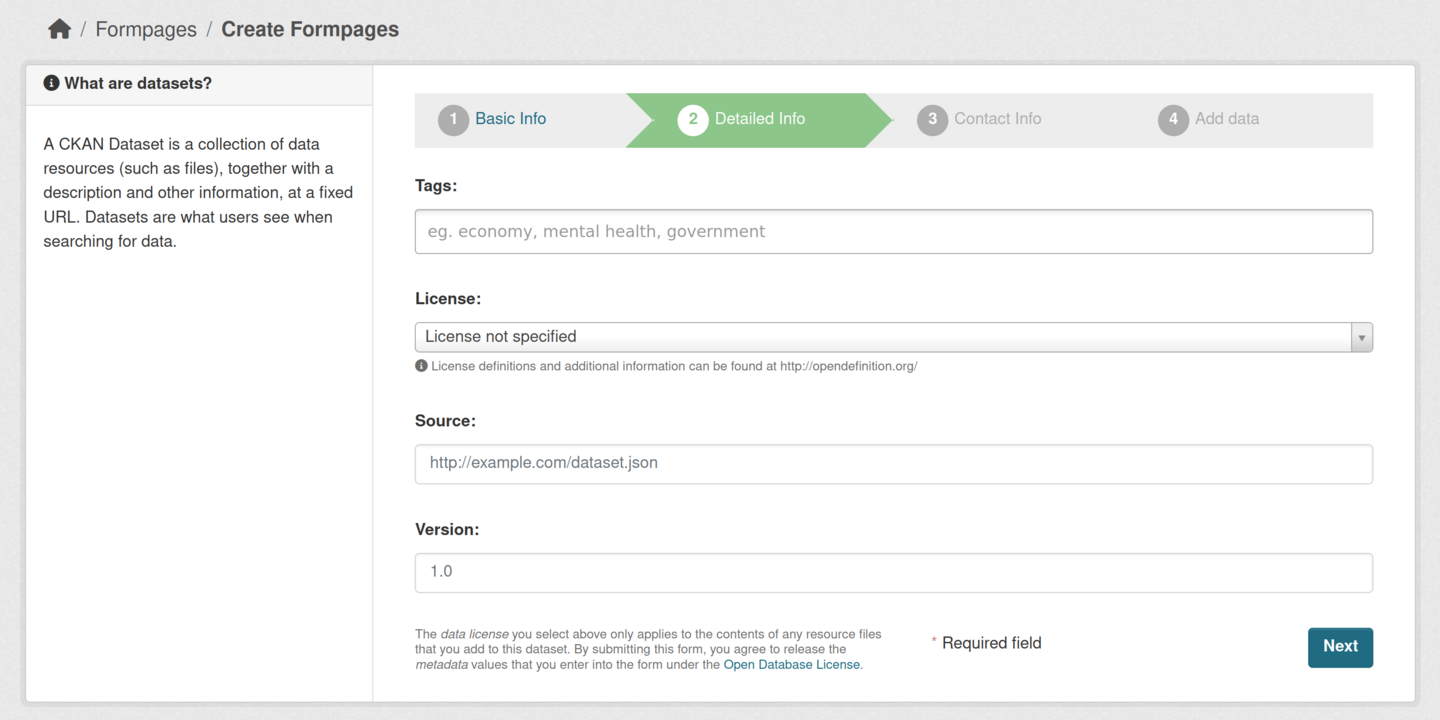 ckanext-scheming is a CKAN extension for customizing dataset, group and organization metadata forms, validation rules and display templates.
With ckanext-scheming 3.0 CKAN dataset metadata forms may now be split across multiple pages using start_form_page.
Example ckanext-scheming schema:
-

 

start_form_page

:


    

title

:

 

Detailed Info


    

description

:


      

These fields improve search and give users important links



  

field_name

:

 

tag_string


  

label

:

 

Tags



Each start_form_page block marks a field at the beginning of a new page of fields. All following fields without a new start_form_page block will appear on the same page. This lets us maintain compatibility with existing schemas and makes it easy to reassign pages over time without affecting how metadata appears in the API.
Continue reading…